The most recent published source for information regarding the descendants of Thomas Dickerman is the 1922 Dickerman Genealogy, by George Sherwood Dickerman.
Originally published in 1897 as "Descendants of Thomas Dickerman – An Early Settler of Dorchester, Massachusetts" most of the original research was carried out by Edward Dwight Dickerman.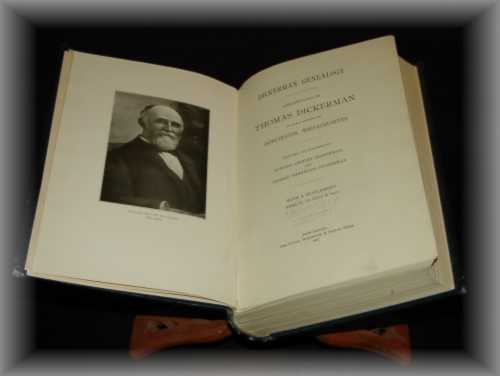 Edward Dickerman died in 1907 after years of painstaking work documenting the Dickerman genealogy with his work culminating in the original publication in 1897.  His brother George picked up where Edward left off and published the 1922 update twenty-five years later.

  The full text of the Dickerman Genealogy can be downloaded in PDF version from this website at any time.
Our goal is to provide  new information and update the Dickerman Genealogy on the centennial anniversary of the last publication.  With that goal in mind, we will gladly provide look-ups for any Dickerman related research.  For private research, please contact jeff@dickerman.org  at any time.
Jeff Dickerman
Lowell, Michigan